EASTERN SUBURBAN VETERAN GOLFERS ASSOCIATION
ESVGA –
Who we are?
The ESVGA aims to provide competition golf at a variety of golf courses in Melbourne's eastern suburbs for golfers over the age of 55. We cater for golfers of all abilities who have an official Golf Australia handicap.
We were formed in December 1984 and have a steady membership of 160 plus players from over 30 different clubs.
The ESVGA is 1 of 21 autonomous golf districts within Victoria associated with the
Victorian Veteran Golfers Association (VVGA).
Click here for 2023 VVGA events for all Victorian Veteran associations.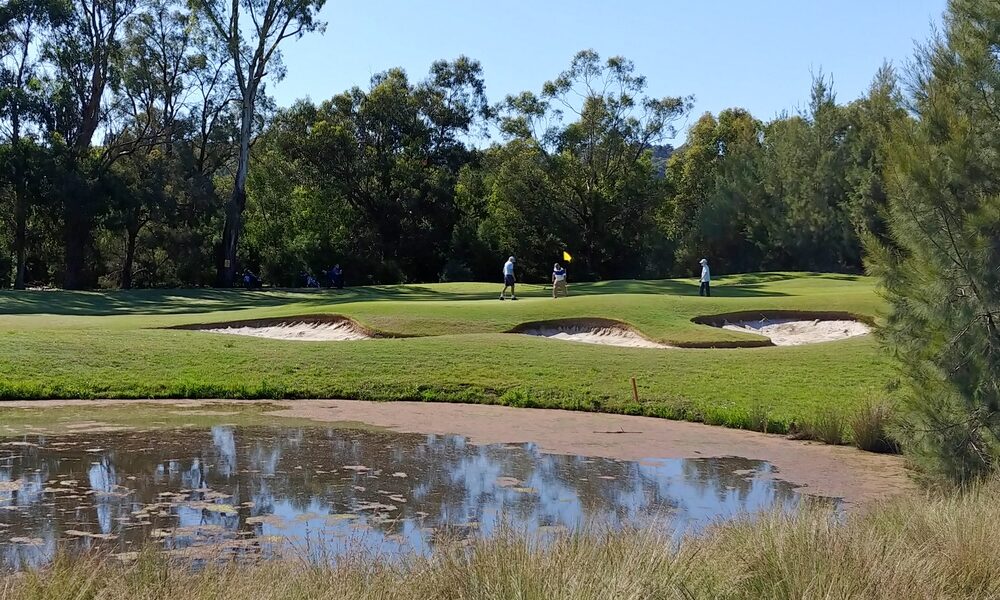 What we do?
The Association schedules competition games once per month, usually on the first or second Monday of the month, at mostly private clubs but also at some of the better public courses in the outer Eastern Suburbs of Melbourne.
Monthly competitions
We play monthly competitions with the top 10 scores awarded prizes based on their G.A. handicap scores.
NEAREST THE PIN COMPETITIONS
A unique feature of ESVGA competitions is that we play nearest the pin competitions in grades A, B and C to give players of all abilities the chance to win.
BALL RUN-DOWN
We also have a generous ball run-down for non-winners.
SHOTGUN STARTS, PRIZES & LUNCH
In 2022 we will again be playing shotgun starts at 12 different courses, starting at 8:30 am except during daylight savings months November to March. Your modest game fee also includes prizes and lunch with refreshments available at all courses.
Competitions
Changes to competition procedures in keeping with COVID-19 laws.
FLAGSTICKS
Under current COVID-19 rules flag sticks can be removed.
BUNKERS
Please check with the pro shop to see if bunkers are in play.
LIES
Preferred lies are now off, given the current weather conditions.
SCORE KEEPING
Printed-out scorecards will be used and filled-in and signed by your partner.
SCORE CARDS
Except for courses where the Autocard system is available, all cards should be placed in a designated box on completion of your round.